One of the greatest things I love about being a SkyAngel is the freedom this career has given me to travel the world both for work and for pleasure. People ask me where I have been and I always respond "Everywhere!" …at least that is how it feels.
I traveled to the Congo last summer. Solo, for three weeks. I didn't tell my parents until a week before I left. I didn't want them to have to worry any more than they needed to about having their little girl trekking thru, what is presumed to be, one of the most dangerous places in the world. (pssst! It's not that scary.) Very few people in my life knew I was going until I was already there. I just had to go, for three reasons:
1. It was a place that I longed to go to since I was just a little girl flipping through the pages of the National Geographic – seeing these majestical animals and the most awe-inspiring landscapes and jungles. I was hooked and that longing continued with me. It had to be met.
2. I wanted to help, in some way. It just killed me to read and learn about the battle the Virunga Rangers have to fight every day to save their land, the animals that roam it, and the people that call it home, from those who can't recognize the value in a healthy Congo and instead want to pillage and poach the land of its beauty leaving it barren and the Congelese people empty handed, but first, I wanted to see with my own eyes, everything the Virunga Organization was doing. My goal was to know enough and feel confident in being able to assist them in their fundraising efforts for their Air Wing program.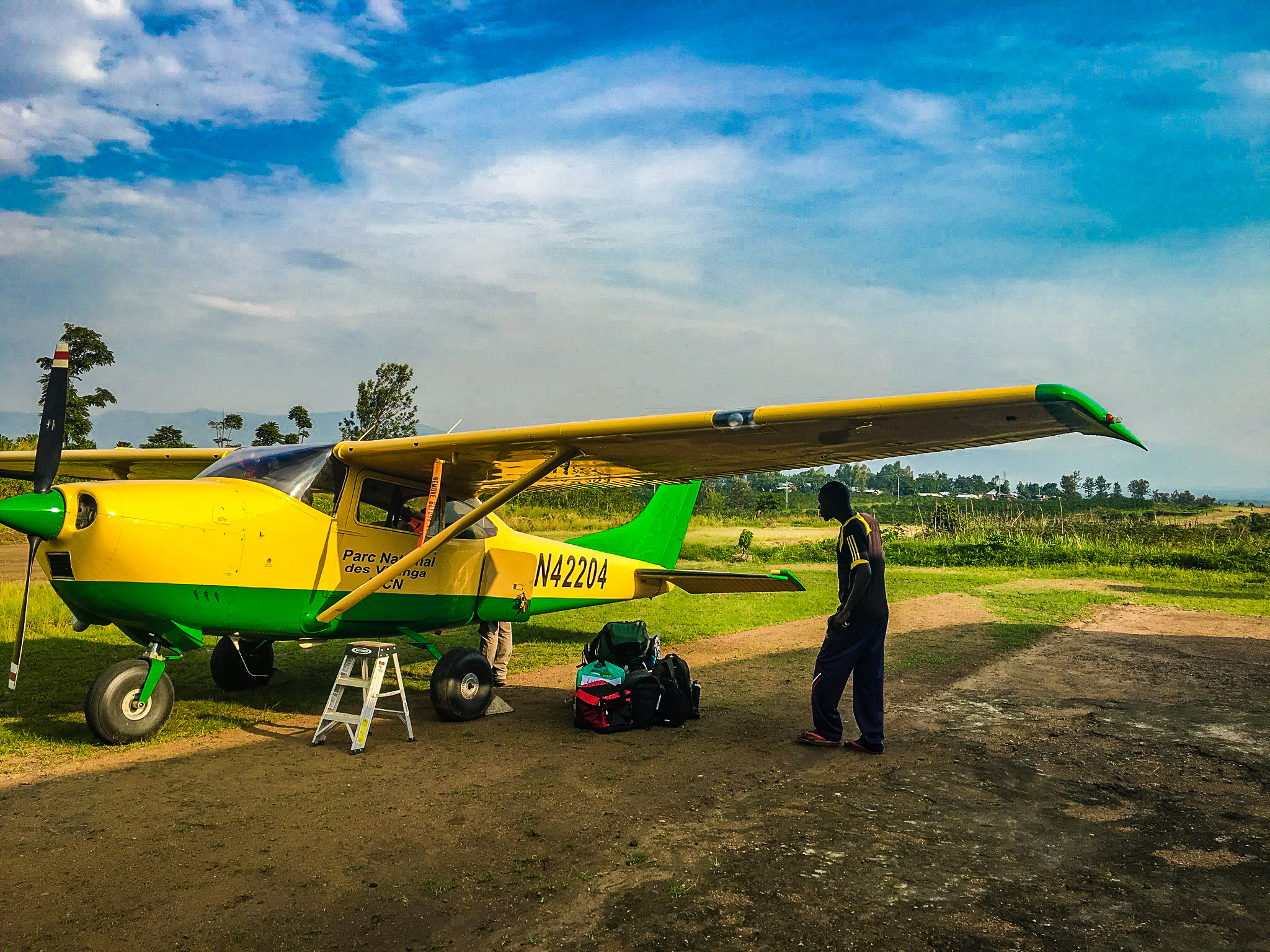 3. I wanted to be part of something bigger than the monotony of my everyday life and the trivial things I gave so much importance to, so much so that when the day didn't go exactly how I wanted it to I could quickly go spinning to the ground. I was wound so tight, stressed, and unhappy, and for what, because my computer was running slow and crashing? Such a trivial thing and yet it would rock my world. It was a vicious cycle I found myself in and I had to break free. I needed to be reminded of what is truly important in life.
Going back to the basics.
One thing I learned right away while traveling thru The Democatic Republic of the Congo is that everyone I came into contact with during those three weeks would awaken something inside of me, bring tears to my eyes and a realization to my soul. I don't know how to describe it exactly, but I can sum it up to this - the Congelese people are some of the nicest, most generous, and happiest people I have ever met. I heard laughter and saw smiles everywhere I went. It wasn't just the children that had a carefree laughter, everyone did. The old and young alike. What was their secret? Why did they have joy in their step and laughter in their eyes when "their" life is supposed to be so much worse than "our" life? It didn't take me long to realize that the people of the Congo are actually very rich. Not in the monetary definition of the word like we refer to it, but rich in the ways that are truly important to a person's happiness.
The Congelese appreciate simple things like friendship, community, being of service to others, having a roof over their head, and food on their plate. They do not let themselves get bogged down by all the things they don't have, and instead have seemed to master appreciation of all the things they do have. Something we as a society have failed to master. We are always wanting more. More. More of everything. More of something. It's exhausting. Even clothes are more of a happenstance rather than a need to the people of the Congo. A happenstance as a result of being colonized, but not something they put any true thought or value towards possessing. Food, water, family, community, their land, and the animals that roam it. That is what they value most and it's beautiful.
I was pleasantly surprised.
During those three weeks I was impressed with the genuine interest, passion, and dedication that the employees who run, manage, and work at Virunga National Park, put forth to ensure that their efforts are making a real and positive impact towards the health and well-being of the forest, its animals, and the people. They are really doing amazing things and seeing incredible results from all their hard work. The results are real. Elephant & Hippo populations are increasing, the mountain gorillas are in good health and the number of gorillas have actually increased! (Yesssss! Fist pump.) They were also able to hire and train additional Rangers which not only benefitted the welfare of the Park, but also the families of the Rangers and their community. Click here to learn more.
Lives are at stake.
Of course, their success has not come without tragedy. There are rebel groups that continue to pillage the land through illegal fishing, deforestation for farming and coal, and the poaching of its animals for their tusks, skins, and the kidnapping of their young, for parks, zoos, private residences, and resorts. (ugh!) Needless killing due to people's selfish greed with no care or interest in how their actions affect the whole of the Congo, the people, or the world. In 2016, five Rangers were killed in the line of duty, protecting the Park, and their sacrifices still weigh heavy on the Virunga Family.
Looking out for each other.
Throughout my visit thru the various locations within Virunga National Park, I knew I was safe and would be protected. From the moment I crossed the boarder from Rwanda into the DRC via the Goma boarder I knew that my parents would be needlessly worrying about my safety. Everywhere I traveled to I had the escort of a Virunga Ranger with me. Threats are real in the Congo, but the Virunga Rangers take great care in the protection of the tourist that come to support the park.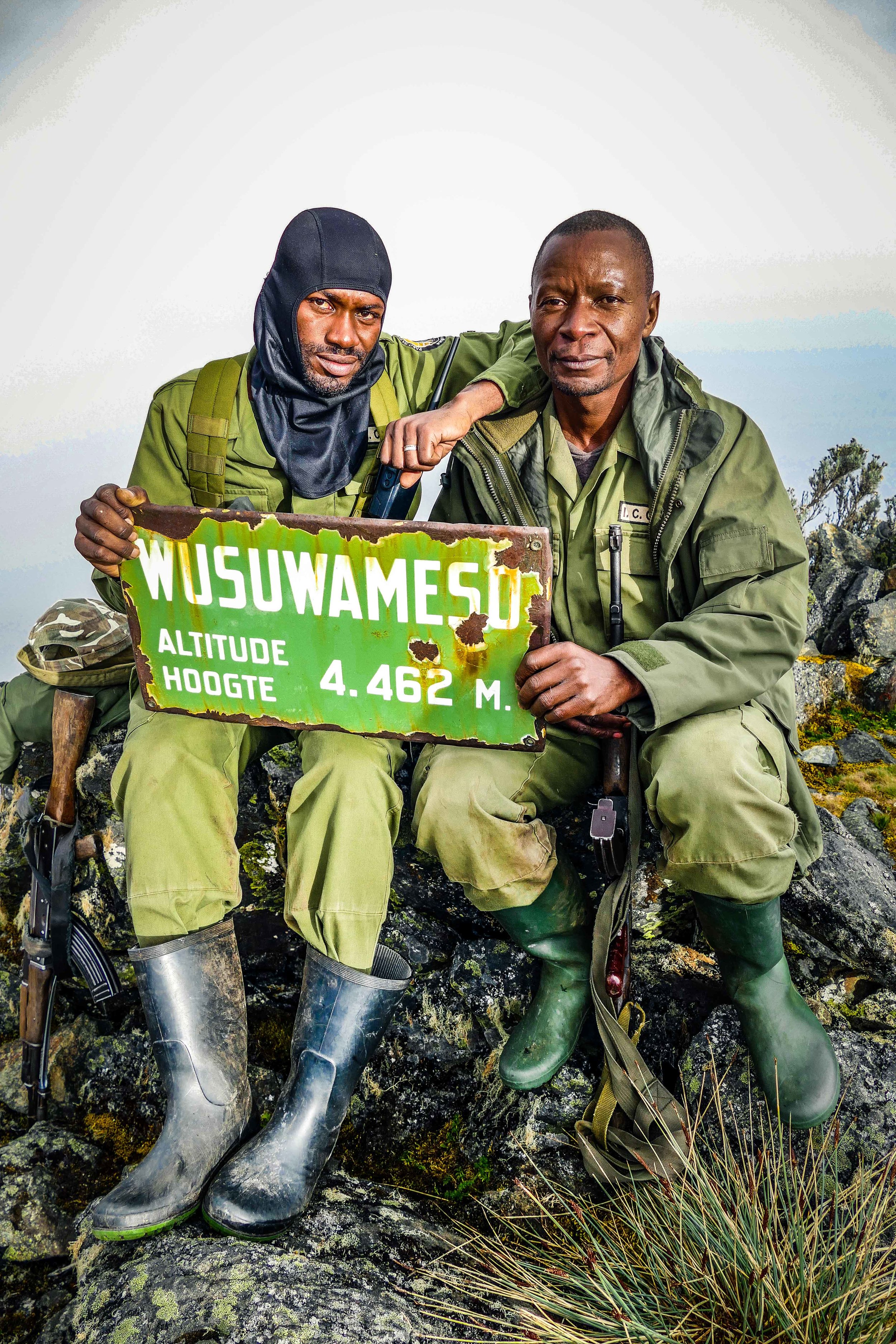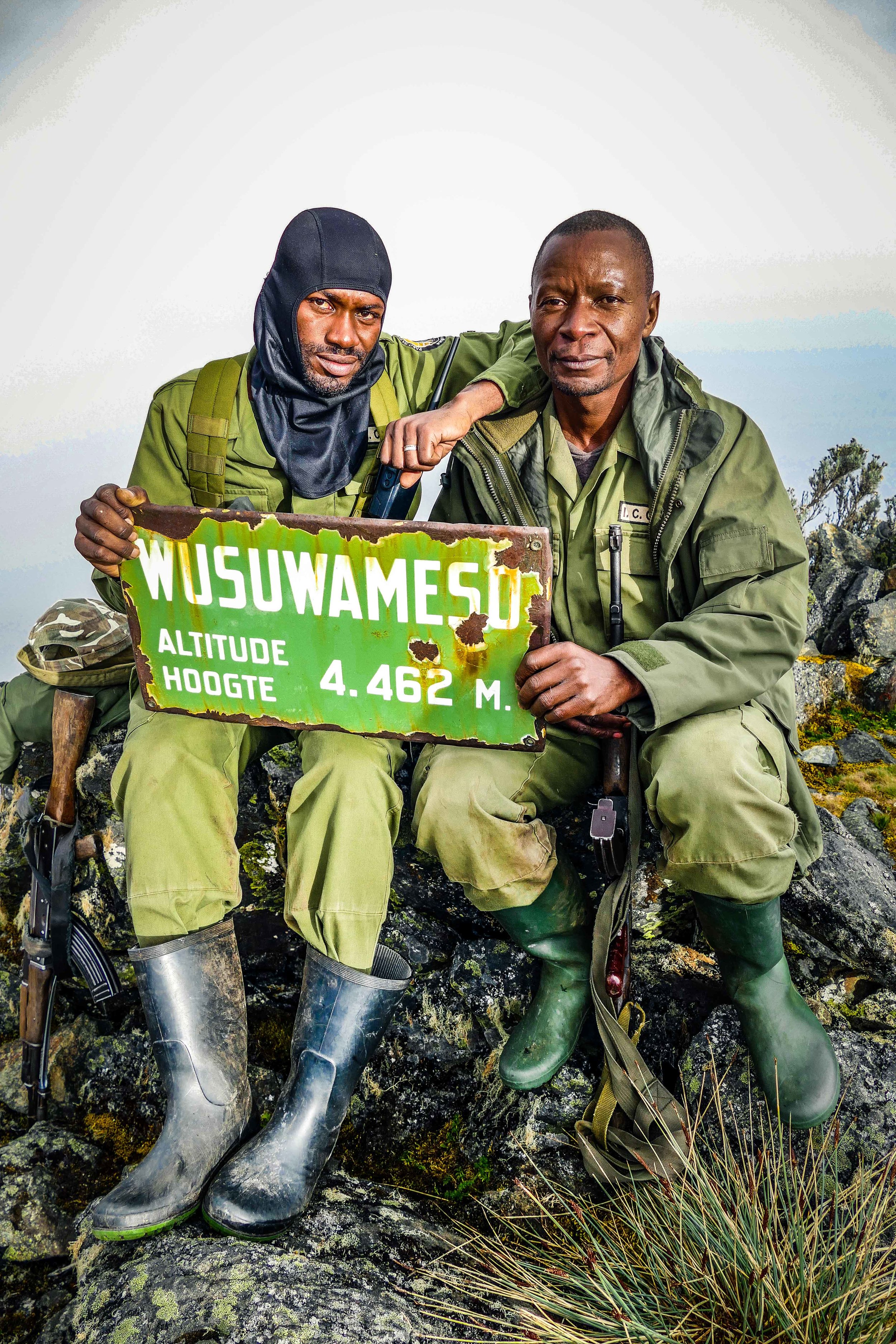 There is beauty in nature and in people.
During my stay at Virunga National Park, I stayed at each available accommodation. All of the locations are miraculous in their own special way. Every time I arrived at a new "camp" I was treated like family, and I knew I would have nothing to worry about – that my every need would be tended to with a true desire to please and ensure that I would have an amazing experience. I didn't have to worry about anything. Not one thing. Everything was handled flawlessly. Of course, you have to pay mind to the culture to appreciate just how seamless the experience is, but if you can do that you will be pleasantly surprised should you ever visit Virunga and I hope you do! It is an experience not to be missed. Truly.
When you combine the beauty of the people with the beauty of nature that surrounds you, it is easy to quickly fall in love and never want to leave the Congo.
They need us to care.
We need to continue to help support the efforts of Virunga National Park so that they can continue to fight the good fight. Here are three simple ways to support Virunga:
Every donation you give until April 27th will be matched! Every little bit helps! Please take a moment to show your support – it doesn't have to be a lot of money, just the act of donating what you can means the world to the men and women who are putting their life on the line every day. (It's no joke. The fight is real!)
Here are the important projects your donations will go towards:
· Gorilla Protection. Defending a Threatened Species.
· Elephant Crisis. Stop the Slaughter.
· Congohounds. Protecting Africa's Wildlife.
· Fallen Rangers Fund. Supporting those who are left behind!
· Gorilla Orphans. Show these babies some love. Their families were murdered by rebels.
If you want to Visit Virunga, I will go with you. Just tell me when and I will be there and I can make it happen for you. I would and will go back in a heartbeat. The little girl inside me still has a yearning to see more and experience more of the Congo – to engulf myself in every corner of its wonders. The adult in me will always crave the reminder of what is truly important in this world – as the weight of our society bears down on me, and I will always have a true desire to help, and be a part of the causes that feed my passion for conservation and the protection of God's creatures and creation. Please join me in the fight. You can make a difference. You're the only one that can.